About
About Our Team
Decades of area experience and insight that can help you select the property that's right for you or make the right sale. Those characteristics sets our office apart, and with each transaction, we work to partner with you to define and pursue your goals, from buying a first-time home to selecting the right commercial building for your business to locating a promising investment opportunity. With extensive construction and business backgrounds and an understanding of our market, we can make a difference in your next transaction. Read below to learn more about our listings and our team.
Residential
Our residential real estate services include both new construction and resale home listings. Let us put you in your new home! To see our listings, click here.
Commercial
With our extensive background in commercial properties, we are an area leader when it comes to selling office buildings, shopping malls, hotels, and more. To see our listings, click here.
Land
Our listings feature many of the area's most-prominent vacant lots and other undeveloped properties. To see our listings, click here.
---
Mike Taylor
A Lifetime of Experience in the Cedar Valley
Experience is critical in any industry and especially when it comes to assisting clients with life-changing decisions such as buying a home or selling a business or family farm ground. Your real estate agent needs to understand not only your specific transaction but also the broader market, including current selling conditions, recent trends, and the area itself. This level of experience can be best achieved by an agent with a long-term connection to the community he serves; in the Cedar Valley, Mike Taylor's expertise is unmatched.
Mike is a Cedar Valley native, having been born and raised in Waterloo and graduated from Waterloo West High School. Over the past forty-two years, he has also made the area his home, residing in Cedar Falls, Waterloo, and Evansdale with his wife of thirty-six years, Sherie, and their two children. An avid golfer, hunter, fisherman, and snow skier, Mike also enjoys cheering on the UNI Panthers, Iowa Hawkeyes, and L.A. Rams and taking his chocolate lab for walks. As a member of the local Elks and Eagles clubs and the commercial section of the Northeast Iowa Regional Board of Realtors, he is also involved in, and understands many of the economic and real estate factors affecting, our community. Your real estate transaction deserves an agent who knows the Cedar Valley, and who brings decades of experience living and working in the area: Mike Taylor.
---
Joe Wright
Unique Insight for Your Specific Transaction
In addition to understanding the market and other relevant factors surrounding a real estate transaction, your agent needs specialized insight that he or she can draw upon during your sale or purchase. Over the course of his career, Mike has run several different local businesses, including grocery and liquor stores, and has also owned multiple properties, flipped homes as a real estate investor, and worked in the construction industry. This wide-ranging experience has equipped Mike with the knowledge of multiple industries, which has proved critical in helping to provide quality counsel to his real estate clients. Having handled many residential and commercial leases, sold dozens of restaurants and bars, and assisted with the sale of the same building on several separate occasions, Mike has developed a firm understanding of underlying realty fundamentals that he uses to advise clients on the financial impact of a potential transaction.
As a certified real estate negotiator and investment specialist and an experienced 1031 like kind exchange agent, Mike possess specialized skills that are driven by a career-long desire to learn and stay abreast of the most-recent industry trends. This unique insight, and his commitment to his clients, is why Mike has worked with multiple generations of clients from the same family. If you're ready to experience personalized, knowledgeable expertise for your individual real estate transaction, contact us today.
---
Lauren Jones Patten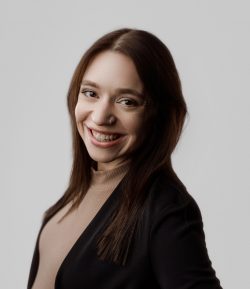 Lauren Jones Patten moved to the Cedar Valley in 2011 to attend the University of Northern Iowa, where she graduated in 2013. She fell in love with the community and never left. With over 15 years experience serving others in her career, Lauren prides herself in truly caring for her clients. As a new agent she is dedicated to helping you navigate the real estate experience by empathizing with your needs, listening to your concerns, and being your biggest advocate. 
While working with Mike Taylor, Lauren is learning the ins-and-outs of the real estate business from a well-seasoned and well-respected veteran. This foundation will set her up for success as she advances in her real estate career. Mike and Lauren are the real estate team you can trust.
In her free time, you can find Lauren out and about in the community attending farmers markets, yoga classes, live music shows, hunting for mid-century-modern decor, reading a book at the coffee shop, or getting ice cream with her family. She is committed to helping you and your family find a comfortable home in the Cedar Valley so you can fall in love and never leave too!
---
Featured Lenders
Finding a lender and a loan that you are comfortable with is vital, and our office is proud to partner with lenders throughout our area, state and nation for all types of real estate transactions. Featured below are several lenders we regularly partner with:
Residential:
John Higdon, River's Edge Mortgage
Shelley Ingersoll, Collins Community Credit Union
Scott Horan, Green State Credit Union
Cristine Rolf, Lincoln Savings Bank
Commercial:
Amy Lang, Cedar Falls Community Credit Union
Mike Fain, Green State Credit Union
Chad Lyons, Denver State Bank
Chad Kaeppel, Cedar Falls Community Credit Union
Lanie Spence, Denver Savings Bank
Lori Honermann, Veridian Credit Union
Angie Rael, Veridian Credit Union
---
Featured Home Inspectors
Your home inspection is a critical part of the home-buying process, and we work closely with many inspection providers to ensure a comprehensive evaluation so all relevant information concerning a home is available for review. Our inspection partners include:
Milestone Home Inspection, LLC
Allen Klein, National Property Inspections